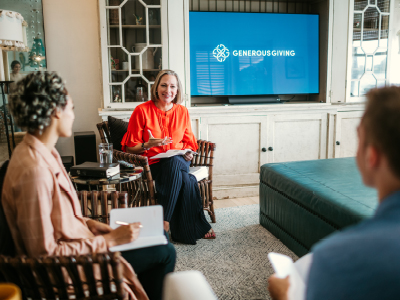 What is a Generosity Conversation?
Generosity Conversations are meant to open the door for you to share meaningful discussions about biblical generosity with people in your life. This includes family members, friends, co-workers, neighbors, or even people at your church.
Watch our first Generosity Conversation that features teaching and inspirational stories from our Celebration of Generosity gathering in Orlando.
Watch a Generosity Conversation
Enter your information below to access the video. 
Download the video for offline viewing:
Unpredictable Wi-Fi? Submit your information below and click the downward arrow to download the video to your device.