A Night at the COG Broadcast Details
From the comfort of your living room, enjoy a free, one-hour broadcast on the power of Jesus-like generosity. You will hear compelling speaking and testimony on the impact that your "yes" to irrational generosity can have, and you can do this among friends.
Invite your friends and family into the evening! We believe that generosity in community is contagious, so enjoy a watch party, have fun with your friends, and catch a vision of what Jesus-like generosity can mean for your group. Make it simple and fun in whatever way is most convenient for you. Share snacks, host a dinner, or just sit outside with hot cider. The evening is designed to inspire you and engage your community, so bring your friends and we will see you on April 22! 
8 p.m. ET / 7 p.m. CT
8 p.m. MT / 7 p.m. PT
Choose your time zone. Programming will last one hour.
Watch this free event from home!
Craig Groeschel is the senior pastor of Life.Church, creator of the Craig Groeschel Leadership Podcast, and a best-selling author.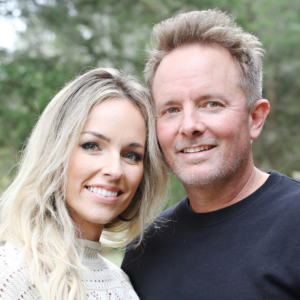 Chris Tomlin is a singer, songwriter, and worship leader, residing outside of Nashville, TN. Chris is known for his chart toppers in the contemporary Christian music space.  
Hear Chris and Lauren share their testimony of God's love and generosity in their lives.
Bobby is a pastor, a former tech entrepreneur, and one of the founders of the online and mobile Bible platform, YouVersion. Learn about the opportunity Bobby had to turn business into a display of radical generosity.
Beverly Grant is managing partner of her own consulting business and is very involved in her Cincinnati community. Prior to consulting, Beverly had a 25-year+ career at Proctor & Gamble and IRI, a market research company.
Greg holds a Harvard MBA and had a generosity awakening in graduate school. Now living in Nashville, hear how he and Alison's story has progressed from releasing a lifestyle driven by spending to embracing intentional generosity in the midst of liquidity events, children and adoption.  
Adam is the Global Generosity Coordinator for Young Life. Hear how God has used the message of biblical generosity to mold Adam's life personally, professionally, and beyond.  
Your community gathering is one of our favorite things. On April 22, you can bring them together for a Night at the COG watch party! Here are some ideas to get you started…
Gather around the table before or after the broadcast for dinner or a few appetizers.  
Watch the broadcast and then bring out desserts with coffee or wine. Use the time after to have a discussion about what stood out to you in the program.
Set up a projector or TV in your backyard. Have everyone bring an outdoor chair and their favorite picnic snack.
Where do I watch A Night at the Celebration of Generosity (COG)?
Yes! Send them to this webpage so they can register. You can also host a watch party to gather people in your home, as you feel comfortable, to enjoy the night together.  
Is A Night at the COG free?
I registered for the 2021, in-person COG, and I'd like a refund. Who do I talk to?