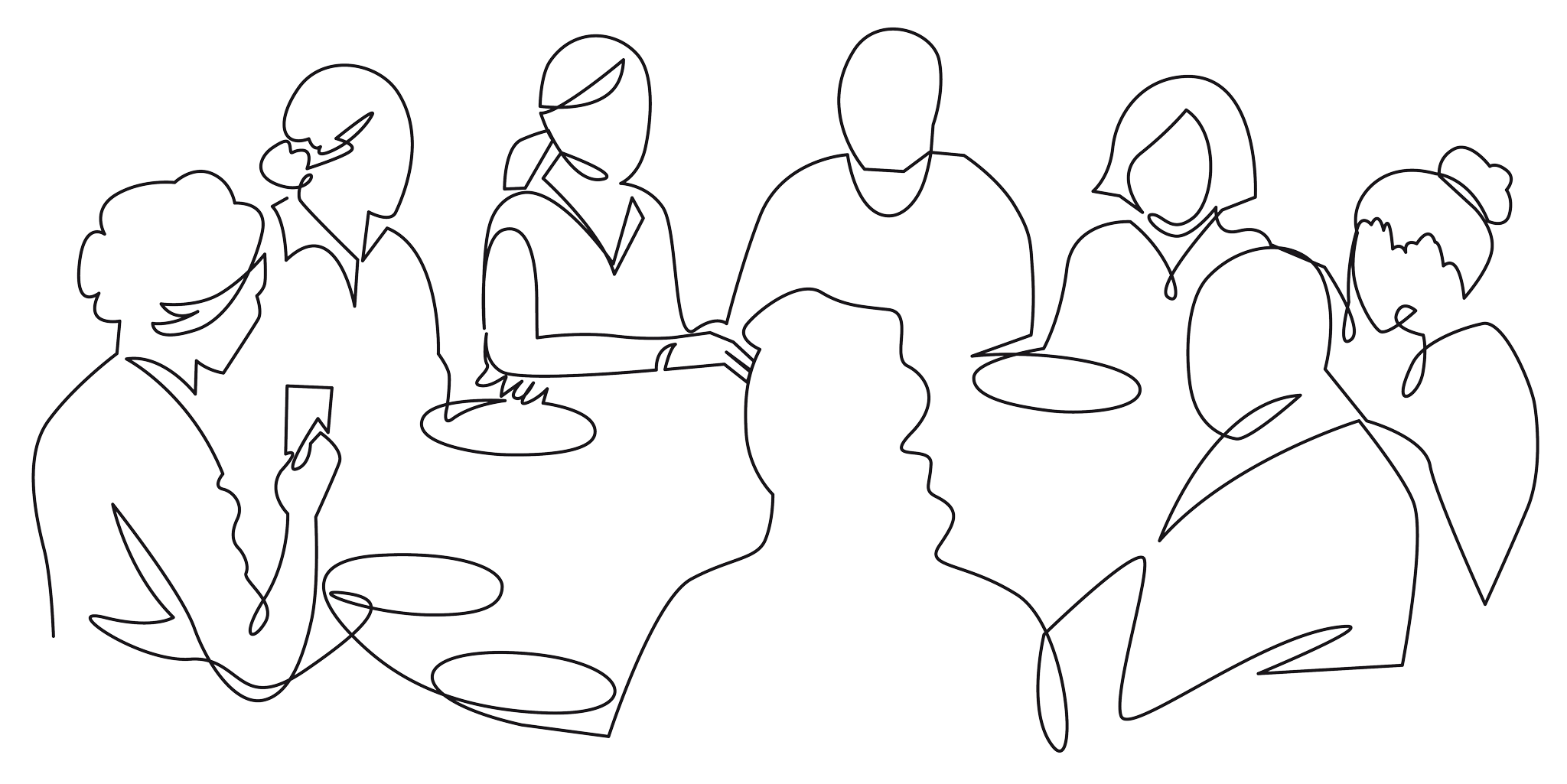 Money is a big part of life.
So big, that we don't always realize how much we are affected by it. We believe that God wants us to experience the fulfillment of a generous life, and that it can start with a conversation.
Join us for a small group gathering online or in-person to explore living with Jesus-like generosity in your marriage, your relationships, and your whole life. We call it a Journey of Generosity, and we can't wait to see you there.
What is a Journey of Generosity?
1. A retreat with your peers to discuss God and Money
Gather with like-minded people all looking to maximize their impact and fully live with the spirit of generosity we see through Jesus. These conversations are held in a safe, conversational space to talk about money, wealth, and generosity, which results in strengthened marriages, friendships, and families.
2. Conversational, not prescriptive
We believe in conversation, not lectures. There is no "one size fits all" answer. We are simply here to share stories, ask questions, and offer a safe space to do it in.
3. We will never ask you for a penny.
We are independently funded. We will not ask you for money. Our mission comes down to one thing: to see people liberated to live and give in God's image in order to see God's kingdom come on earth.
Two ways to join a Journey of Generosity
We've adapted the Journey of Generosity retreat into a one-day online experience that you can join from the comfort of your home. You can find an upcoming Online Journey of Generosity by viewing our schedule below and filling out the RSVP.
To attend an in-person Journey of Generosity, you have to be invited by someone hosting one! If you have questions about your Journey of Generosity, reach out to your host. If you're looking for more information about a Journey of Generosity, we hope this page is helpful.
"Next to the day of our salvation, that 22-hour experience at the JOG was the single greatest change to our understanding of our relationship with Christ and what that means for the rest of our lives. It has caused us to completely rethink everything about how we were defining success, what we were aiming at, and how we were thinking about things as a family."
-Kevin
In-Person JOG
"The videos were excellent, the pacing was good, the timing was appropriate … I didn't know if an online deal like this would be effective, but thought that it went very well … We would love to continue the dialogue to see about sharing this with others."
Online JOG
"This experience will totally change any preconceptions that you have about giving and give you a vision for the potential of the Church."
-Seth
In-Person JOG
"I certainly came away with more imagination for what courageous generosity can look like - now and over a lifetime."
Online JOG
Hosting your own gathering is a great way to deepen your understanding in the company of trusted friends, family, or your church community. We will provide a trained facilitator at no charge! All you need to do is organize the time, place, and group you'd like to host.