Journey of Generosity
Facilitator Training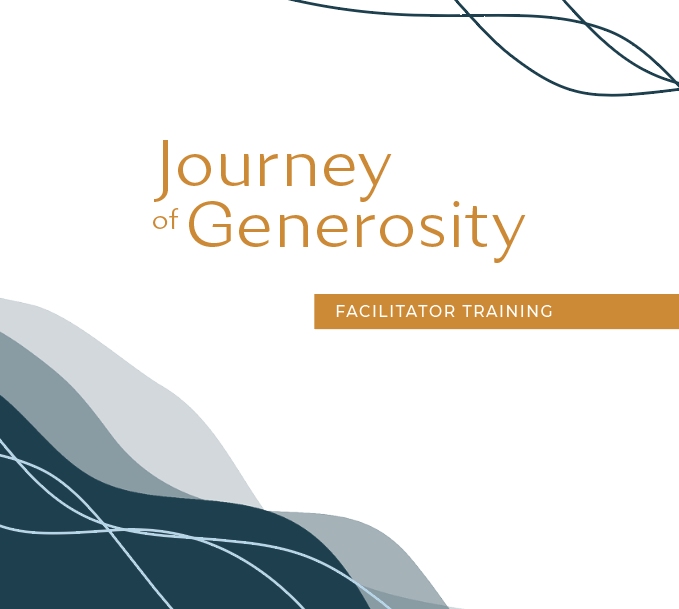 Carry the Conversation
You can bring the Journey of Generosity (JOG) to your friends, family, or church community. The training equips you to facilitate JOGs in person or online. A facilitator leads the Journey of Generosity experience, guiding friends and peers through conversations as the JOG takes place. At a Facilitator Training, you will learn the ethos of Generous Giving, the principles of our experiences, and practice facilitating sessions of the JOG. By the end, we hope you can catch a vision for sharing the message of biblical generosity within your spheres of influence.
To be trained to facilitate, you first have to attend a Journey of Generosity. There are two ways to do that.
Give your giving a purpose.
"Being a JOG facilitator is a ministry role that can be carried out by a "non-ministry" businessman like myself. When the Holy Spirit moves into the room and you see hearts starting to change, when the switch flips and people start to "get it," it is like no other feeling in the world. I mean, how often do we get an opportunity to be arm in arm with the Holy Spirit? It is so rewarding to be involved in sharing a life-changing message."
- Ron W. (Rockport, TX)