Growing Generosity in the Twin Cities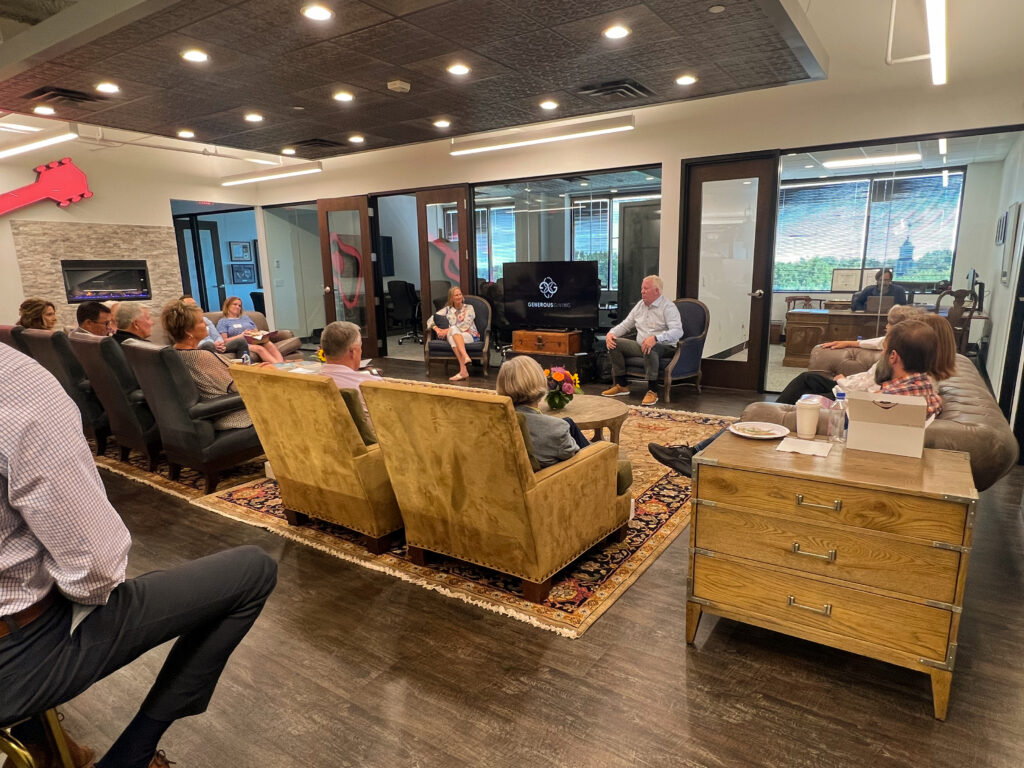 Jay Bennett, Guest Blog Post
For many years, National Christian Foundation (NCF) Twin Cities has partnered with Generous Giving to serve followers of Jesus who want to know more about how generosity can be a portal to greater intimacy with Jesus. In Minneapolis this summer, our NCF affiliate office linked arms with Generous Giving to offer small group events that were centered around the topic of generosity. Our team convened the group and Generous Giving provided the content and helped facilitate the conversation. 
These were two-hour, no-cost, joy-filled gatherings at fun locations where we created space for like-minded people to enjoy a delicious meal and discuss inspiring stories. In four days around the city, we hosted seven events welcoming a total of 130 people.  
We were encouraged by the number of friends who said "yes" to attending and participating in these events. Even more so, our own hearts were blessed by the individual stories which flowed out of these purposeful gatherings.  
Among our friends joining us one evening for lawn bowling and fellowship at a local golf course were John and Jill Smith.* After our dinner and video stories about living a truly abundant life unfolded, we witnessed John's initial defense mechanisms melt away into an awakening around generosity he had never understood before. He saw for the first time that the Lord doesn't want something from us, he wants something for us. He does not need our money. He seeks relationship with us and invites us on a journey with him, revealing more and more of Himself along the way. 
With a technology background, John has generated significant wealth before the age of 40. He has enjoyed, and will continue to enjoy, many material things with varying price tags attached. Since experiencing a safe space where he could process his thoughts and emotions around money with peers, John is now beginning to believe something that is truly priceless. His relationship with Jesus and with those he loves are eternal treasures with an everlasting return on investment. 
John has begun to turn his financial giftedness into a blended approach that he will not only invest for his own family's benefit, but also invest for the Kingdom. More specifically, a real estate investment has become the focus of not only a personal financial strategy but a new giving strategy as well. 
Each story being released out of these gatherings in our Twin Cities community is unique and unfinished. The experience of coming together in a safe and trusted place to discuss money, wealth and possessions through a biblical lens was something many of our friends had never experienced before. As participants are inspired by the stories which precede their own and consider next steps, our team at NCF Twin Cities is grateful to walk alongside them. Our prayer is that the sacred conversations and relationships formed continue to ignite a community of generous givers ready to surrender all that they have to Christ. 
 *The names of these participants were changed for privacy.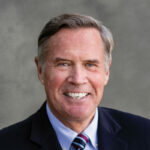 Jay Bennett currently serves as the Chairman of National Christian Foundation Twin Cities. Jay has been married to his wife, Sally, for 51 years and has three grown sons, three daughters-in-law, and nine grandchildren. Professionally, Jay led a "parallel career" of practicing law and engaging in a wide variety of business transactions in the Twin Cities (Minneapolis), domestically, and internationally for the past 40 years while also leading a Christian foundation serving Christian ministries for 35 years.