How to Use the Introduction to Biblical Generosity
After attending a JOG (Journey of Generosity), participants are often transformed. They have a new viewpoint and a new calling, but they are not sure how to share their experience with those they love.
For example, this three-week study can be used with family members. The videos in this study are appropriate for all ages and stages of life! Sitting down with children to share important ideas like, "God owns it all" and "Giving brings joy" can realign young hearts around the goodness of biblical generosity.
Also, small groups or life groups at church can use this study anytime throughout the year! Whether you meet with your class every week or just once per month, these videos and questions are designed to provide open dialogue that brings a group together. It is designed to spark conversation and give men and women a chance to consider a different way of thinking about generosity.
The guide, Introduction to Biblical Generosity, is a study that is easy for the whole class or group to implement. There is no homework or preparation needed. Members of the group simply show up and watch an inspirational video. Then, they take time to answer questions together that are designed to help everyone share and go deeper.
This is just one more tool anyone can use to facilitate a meaningful conversation with Christians who want to deepen their faith.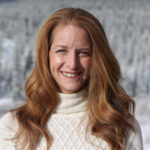 Emily Osburne is a part of the content team at Generous Giving. She works to empower people to share the message of biblical generosity through simple conversations.